Trophy Elk Hunting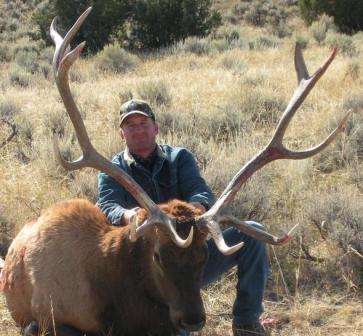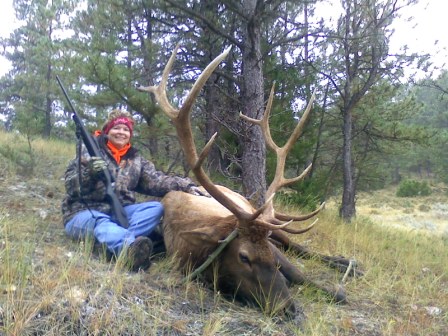 We offer Elk Hunts in areas 7, 3 & 19; this is some of the best trophy elk areas in Wyoming and the nation. Our Elk hunts are six day hunts. Bow hunts start Sept 1st. Rifle hunts in area 3- Sept 25 and area 7- Oct 15th.
Our area 3 hunts are exclusively on private land with great trophy quality. The terrain is fairly mild, all hunts are 4x4 hunts.
Area 7 hunts are mostly private land with some public land. Area 7 is well known for producing BIG BULLS. Terrain is moderate to tough and hunts are 4x4 hunts.
Bow hunters need to be in good physical shape, it is not uncommon to spend 8 hours or more chasing after bugling bulls.
Rifle hunts are spot and stalk, we will spend hours glassing then stalk within shooting distance, usually 200-400 yards.
Tags are limited draw only, usually need 2 to 3 preference points to be successful for a bull tag.
We have also picked up Area 19, I will get more information up on this site for it, but for now please call for details.
Cow hunts are also available.